Opening hours: 7 am to 8 pm - 7/7 days
Wall-mounted air conditioning sales, installation, repair and maintenance in Châteauguay and all the South Shore
Our wall-mounted air conditioning systems are available in a variety of models to meet your needs. Be it for home or business wall-mounted air conditioning system sales, installation, repair or maintenance, our experts will advise you on the solution best suited to your needs.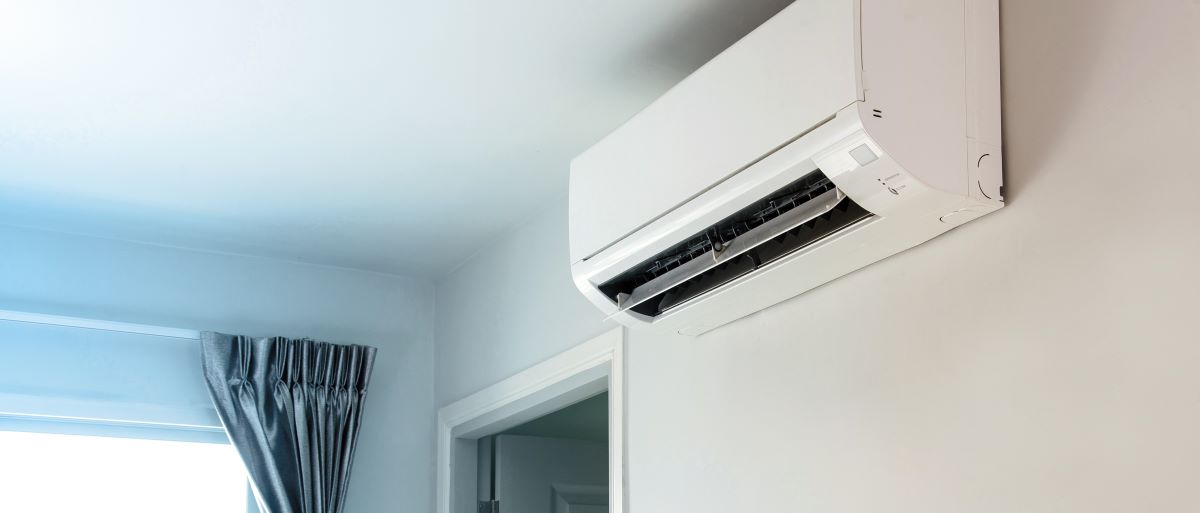 Quality wall-mounted air conditioning brands
We only carry top quality wall-mounted air conditioning brands in stock. We offer complete and personalized wall-mounted air conditioning sales, installation, repair and maintenance services that meet your preferences and budget at all times.
What is wall-mounted air conditioning and what are the advantages?
Wall-mounted air conditioning is an air conditioning system installed on the wall of a home or business. There are several brands and models of wall-mounted air conditioners, but the concept remains the same. All wall-mounted air conditioning systems include two components, one installed inside and the other outside the home or business.
In order to ensure proper performance of the device, it is recommended to do business with experts. Air conditioning or wall-mounted heat pumps offer several advantages, including high energy efficiency and savings on heating and cooling costs.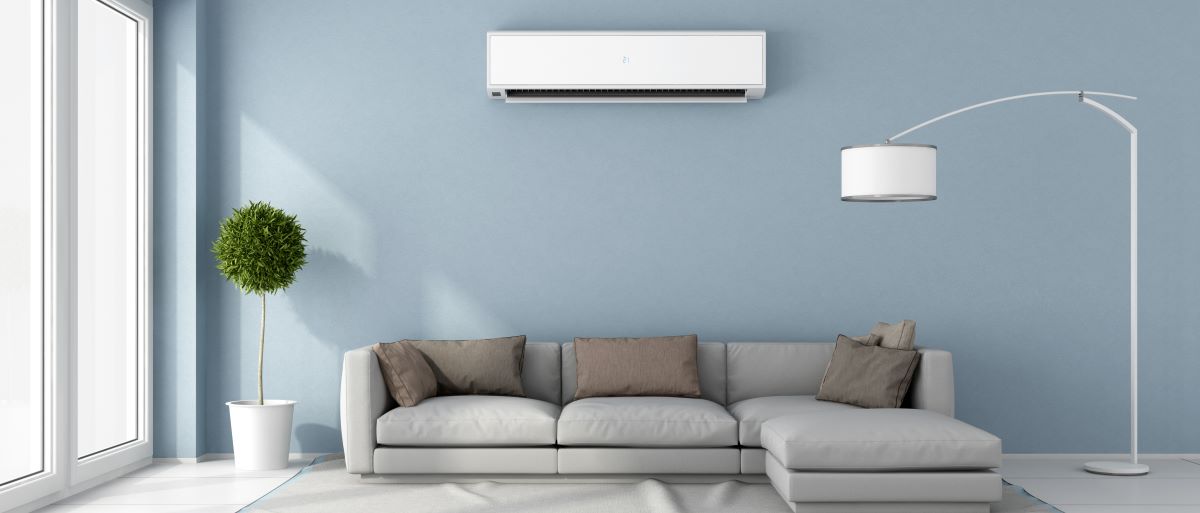 Certified experts to install the leading brands
By choosing us for the installation of your wall-mounted air conditioning system, you are guaranteed to get work well done, according to manufacturers' standards. Our professionals are certified to sell, install, repair and maintain the most popular wall-mounted air conditioner brands.
Whatever your wall air conditioning requirements, you can trust our team to handle them. All our installation or repair work come with warranties offering you complete satisfaction with our services.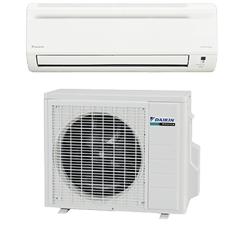 DAIKIN AC ABSOLUTE COMFORT WALL-MOUNTED AIR CONDITIONER

Daikin is the only wall unit manufacturer to manufacture 100% of its parts. These units are among the quietest on the market with as low as 19 dB for the indoor unit. The K Series offers features designed to provide comfort and efficiency at all times, such as wide-angle motorized shutters and Comfort mode settings. It's the ultimate in wall-mounted air conditioner!
Download brochure 15 Seer
Download brochure 19 Seer
Visit the manufacturer's website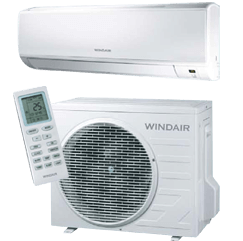 WINDAIR 15 SEER SERIES WALL-MOUNTED AIR CONDITIONER

Environmentally friendly and intelligent, Windair units have a variable speed inverter compressor for optimum comfort even on the hottest summer days. A simple and precise remote control and X-FAN mode for drying the coil to prevent corrosion round off the picture.
Download the brochure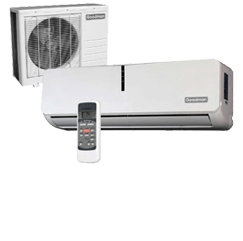 GOODMAN MS15 SERIES WALL-MOUNTED AIR CONDITIONER

Goodman is synonymous with home comfort at a lower cost. Made here in North America by people who know our climate. The remote control is easy to use and the inverter system can reach up to 15 SEER (Seasonal Energy Efficiency Ratio).
Download the brochure
Visit the manufacturer's website