Opening hours: 7 am to 8 pm - 7/7 days
A wall-mounted air conditioner to stay cool intelligently in Châteauguay and all the South Shore
As the warm season approaches, it's a good idea to review your air conditioning options to make sure they meet your needs. Whether you want to install a wall-mounted air conditioner or a central air conditioner, our heating and air conditioning specialists will be able to meet your expectations and advise you on the product best suited to your requirements.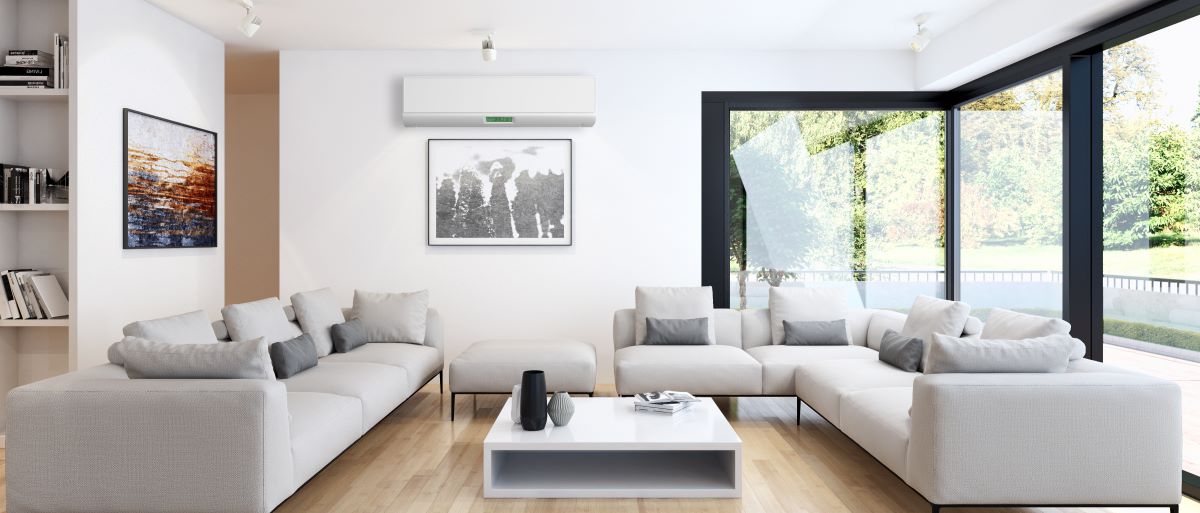 Who is a wall-mounted air conditioner for and what are its advantages?
Installed in any room and type of home, a wall-mounted air conditioner is a good choice to cool your home at a lower cost, while minimizing energy losses. A wall-mounted air conditioner can be practical because it consumes less energy than a central air conditioner if your home or apartment does not have ventilation ducts. A wall-mounted air conditioner can be installed anywhere in the house, even in the smallest rooms. Flexible and practical, a wall-mounted air conditioner allows you to cool your home intelligently and simply.
Why choose us for the installation of your wall-mounted air conditioner?
You are sure to get high-performance products to meet your expectations with the high quality wall-mounted air conditioners we offer. We sell four models of wall-mounted air conditioners. Installed by our experts, they offer all the comfort and coolness you're looking for, while remaining accessible and affordable.
Dealing with the best North American wall-mounted air conditioner manufacturers (Japanese models assembled in North America), we offer you our expertise and our qualified workforce so you can benefit from all the advantages of a well installed wall-mounted air conditioner. It will be our pleasure to count you among our satisfied customers. Our company offers the best warranties on the market (up to 12-Year Warranty for parts, labour and compressor included).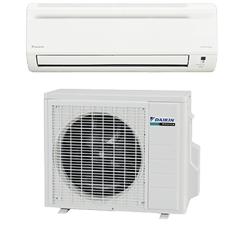 DAIKIN AC ABSOLUTE COMFORT WALL-MOUNTED AIR CONDITIONER

Daikin is the only wall unit manufacturer to manufacture 100% of its parts. These units are among the quietest on the market with as low as 19 dB for the indoor unit. The K Series offers features designed to provide comfort and efficiency at all times, such as wide-angle motorized shutters and Comfort mode settings. It's the ultimate in wall-mounted air conditioner!
Download brochure 15 Seer
Download brochure 19 Seer
Visit the manufacturer's website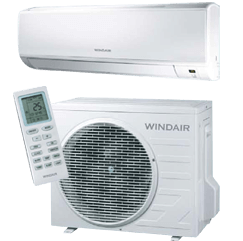 WINDAIR 15 SEER SERIES WALL-MOUNTED HEAT PUMP

Environmentally friendly and intelligent, Windair units have a variable-speed inverter compressor for optimal comfort, whatever the season. A simple and precise remote control and X-FAN mode for drying the coil to prevent corrosion round off the picture.
Download the brochure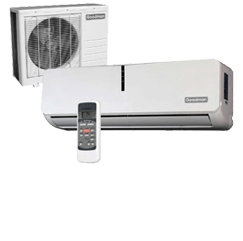 GOODMAN MS15 SERIES WALL-MOUNTED HEAT PUMP

The Goodman heat pump offers comfort at a lower cost. Made in North America by people who know our climate. With its inverter variable speed system which can reach up to 15 SEER (Seasonal Energy Efficiency Ratio).
Download the brochure
Visit the manufacturer's website